FOH - ART/FOOD REVIEW (Guest Appearance)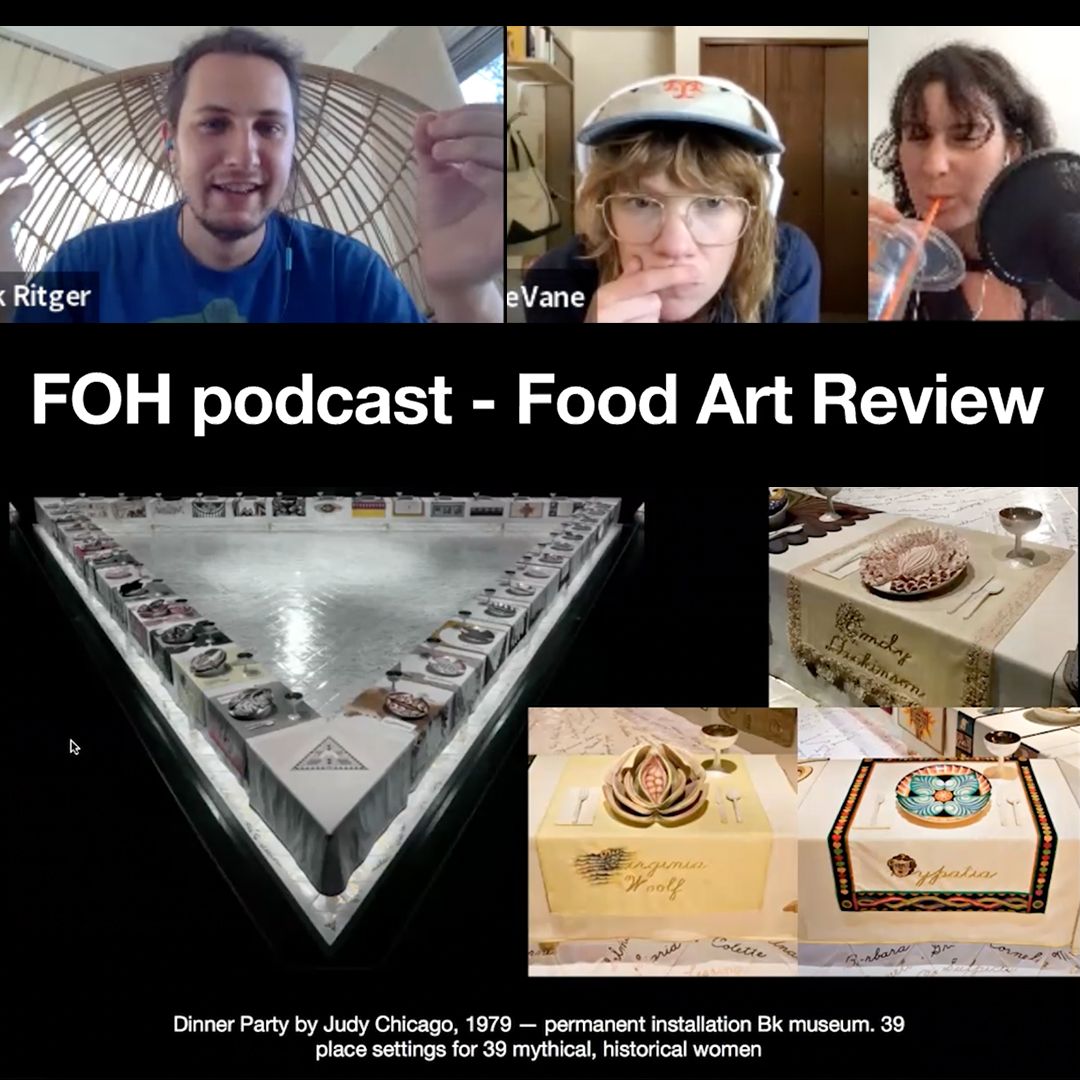 I made a guest appearance on my favorite podcast, watch the full recording of Part II: - ART/FOOD REVIEW: Lillian and Kelly make the curatorial final call on the canon of The Art of Food & Dining. What makes the cut? How will these masterworks be modified for a better dining experience? All this and more:
Listen to part I of this episode on FOH Patreon, where we discuss the Claire Bishop's Artificial Hells, Relational Aesthetics, Delegated Performance and Rirkrit Tiravanija with an eye towards trends in food service, dining and class politics, or something along those lines. This discussion was a blast, I am always looking for new ways to analyze art history in an approachable, enjoyable way. Another FOH episode that TRLLM (K8 & I) produced was "Lefty Quiz Show" way back in March of 2019.
Here is the PDF of works listed is on the FOH Patreon.
Thank you to members of the NEW MODELS and Do Not Research discords that help create this canon of food/art:
@guest_user @leïth @claytonk @sean_Jewell @fxyz @ryan_at_artengine @zel @sam953 @paradox @karaaaaaa