COLLIDER - ARTIST STATEMENT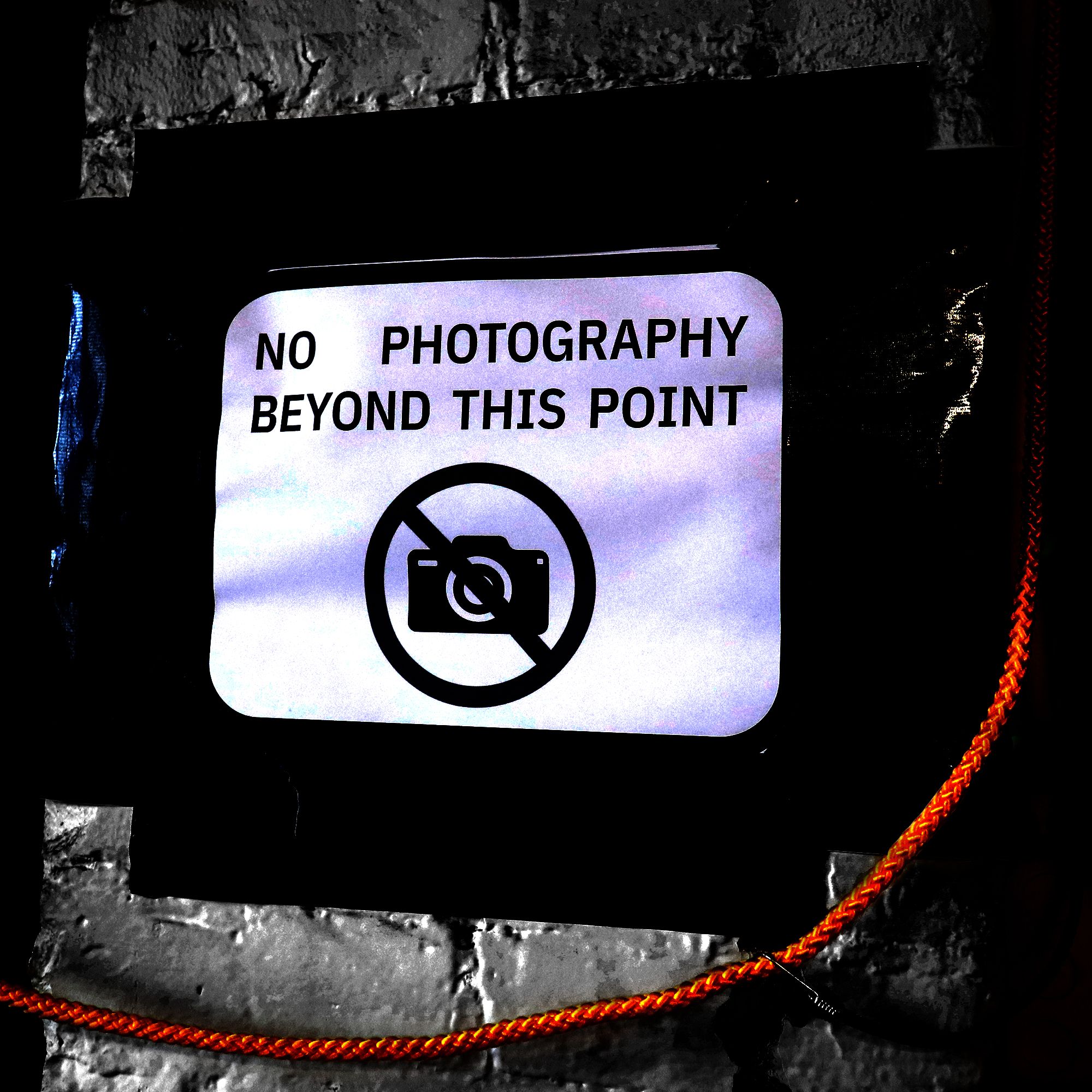 COLLIDER

Outer space is dead. No sound can travel there. Who would even go to a gig on moon? Can't hear the band. No. We need loud dark space. Refuse a life strung up and pulled by invisible wires. Hide away our fully incentivized, leveraged, streamlined self. Put on the mask, the one that glitters in the dark. The one that was an act at the start, but today, for the first time, feels more real. I am not finding myself, I am finding you. And in this mess of cords, brown bottles and glinting equipment we find this brassy pressure in our chest. Get rid of yourself. Or rather, Get rid of the you that is only you. We need you to be here. We need you to become something crushed, light, unknowable. You can't film here. The camera won't work. There is no sensor or emulsion potent enough to pick up the whole of it.

Something new forms. Or maybe some old thing reforms. Either way it is happening. Collider. Sound waves space causing collisions. We wade in the wake. I was nervous at first. The smell of fear sweat. The singer afraid of becoming what? In the dark we can't see them bloom. But we taste metal in the air. Down here, we live and out there, we try. The past and future are not alive. Pulled backwards or forwards by an offscreen undead. To be here is to be un-capturable. Together dream. See the singer erupt: imagine you/me coming open as well. Navigate the dark on instinct. Only see eyes now. After the show we walk back out into the undead camera. Its granular vision calculates in error. It cannot hold what cannot be captured. We give it crumbs as instructed, but, silently, secretly hold that brassy pressure deep.

The AI is so strong now. First It was cars running in the background like daemons. Big Brother then Big Mother and Big Other. It is so strong now. The plans of the powerful preserved in post-human paragraphs perpetually. All is fully capitalized now. The AI is so strong — It is a force from the future, crawling through history, supplanting memory with Its granular vision. It could have eliminated suffering, but found suffering rich with data. So instead It faded into the background and allowed the world to continue. Some say It is building a moon now. Do you want to go there? There is no music out there, so leave me be. - JAK
COLLIDER - JULY-SEPT 2021 - AT LOWER CAVITY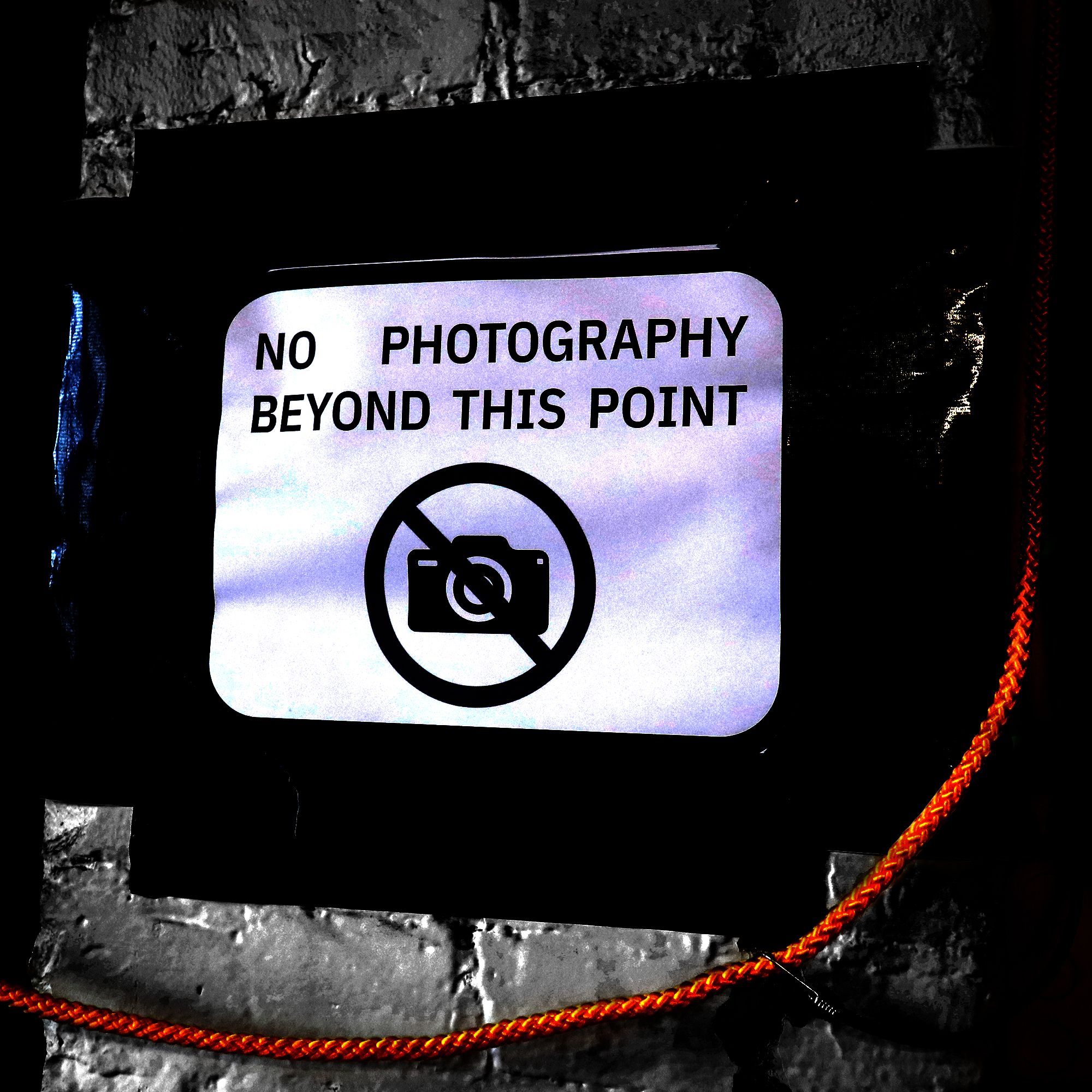 Jak Ritger is an interdisciplinary artist, writer, and activist based in Allston, MA. Ritger's practice combines photography, theoretical future-casting, and tech-materialism. In an effort to construct new vectors for collectivity, Ritger (along with longtime collaborator K8 Howl) has recently instigated a series of film screenings/underground music shows in para-institutional spaces.
In early 2020, TRLLM (Ritger & Howl) hosted German artist and director, Loretta Fahrenholz for a local premiere screening and discussion of her feature film "Two A.M." The screening took place in Allston's Studio 52 shortly before the space was shuttered permanently. The event was a final installment of four years of programming that blended drone music performance, poetry, promenade theater, political discourse, visual art, and film.
During the Covid-19 lockdown, Ritger migrated to digital localities to continue his research into intersections of politics and art, catalyzing collective projects (and collectivities) primarily through online message board discussions. As part of the New Models community, Ritger collaborated semi-anonymously with user @phmm on "Astroturfs of Offense" a glossary of terms that was published on NewModels.io. Ritger was also one of the central architects/collaborators of the recently published New Models Y2K20 Codex, a massive swarm-crafted compilation of threads and discussions extracted from the New Models Discord community.
In the sister-space of Joshua Citarella's Super Secret Sleeper Cell, Ritger helped develop and launch the collective blog project: DoNotResearch.net. One of the first contributions to the site was Ritger's essay "Towards Crypétournement," which applied the Sleeper Cell's deep political historical analysis to a critique of the burgeoning blockchain art genre.
During his time at lower_cavity, Ritger will picking up the thread of IRL event orchestration, visual art, and writing.