COLLIDER @ lower cavity art residency
COLLIDER by Jak Ritger, a presentation of photography, risograph, installation, sound and video work at the lower cavity project space in holyoke mass.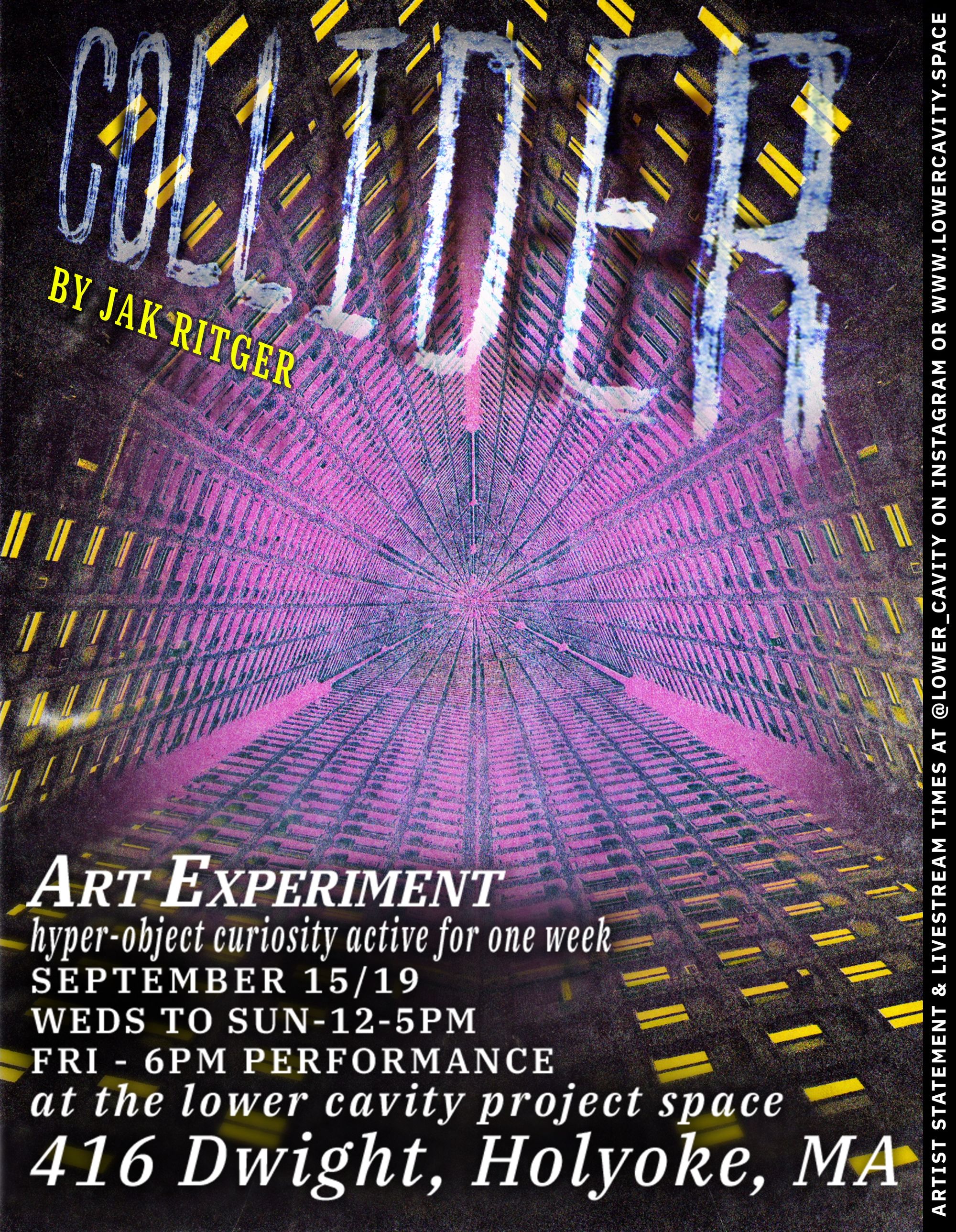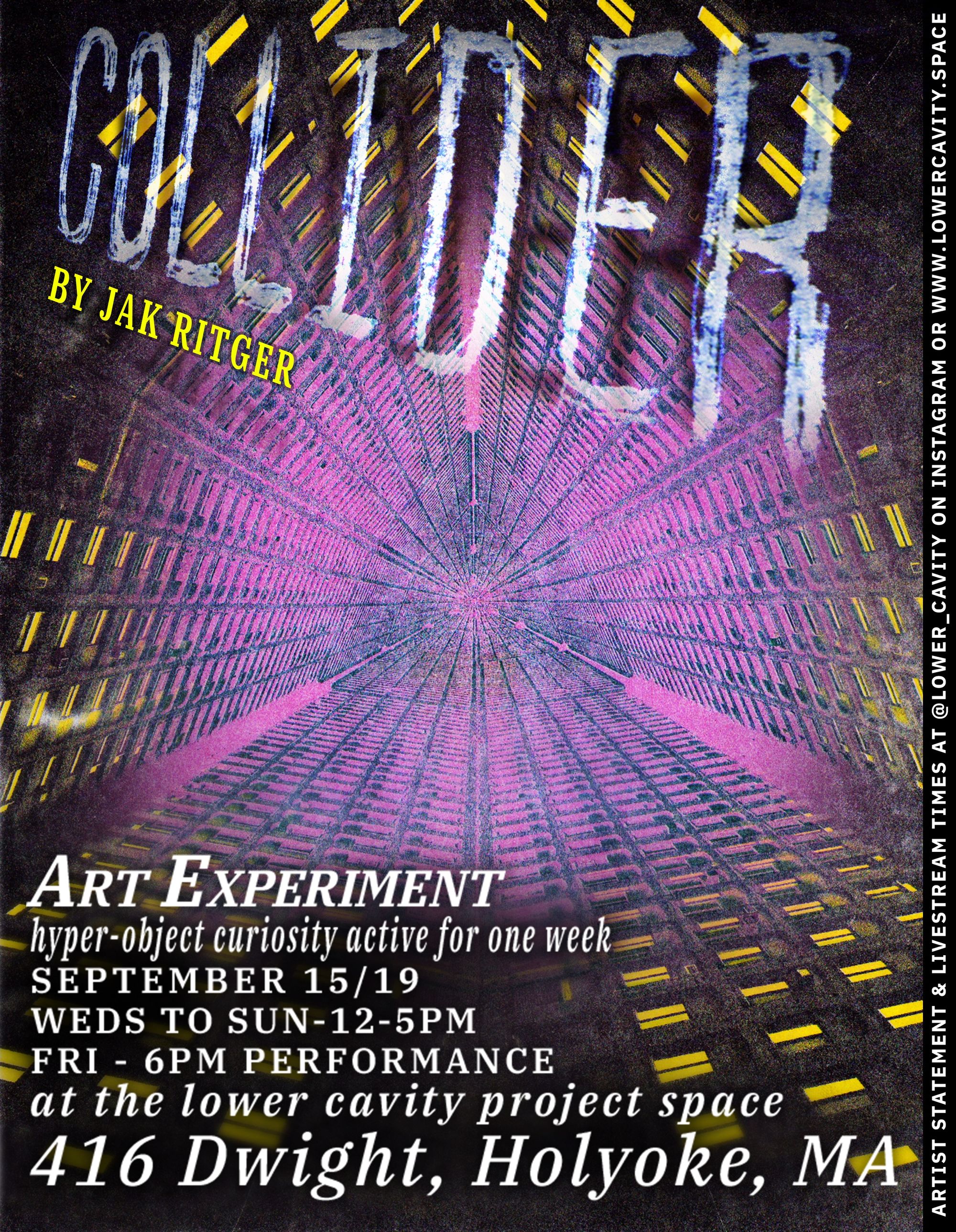 ART EXPERIMENT
hyper-object curiosity active for one week
SEPTEMBER 15/19
WEDS TO SUN - 12-5PM
FRIDAY - SEPT 17 - 6PM PERFORMANCE
at the lower cavity project space
416 Dwight st , Holyoke, MA, 01040
Follow lower cavity on instagram for more updates!
visit https://www.lowercavity.space/ for more details about this ongoing art residency.